Benefits of Coconut Oil to Your Baby 
As a parent, your newborn baby is the most precious thing in the world. They are small, delicate, and fragile. A mother is always worried about everything. They are worried about hot drinks, sunburns, or even stray dogs. They are also worried about the chemicals that can be found in baby lotions and creams.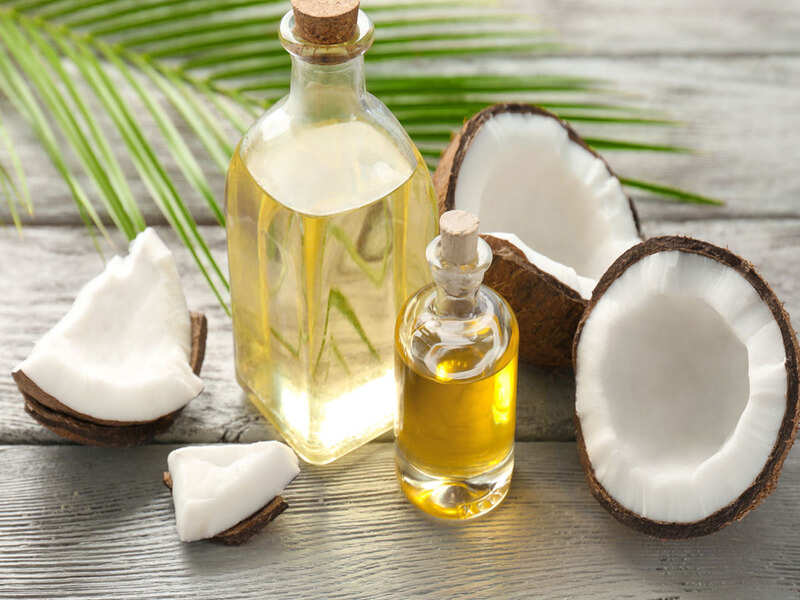 Why is coconut oil important?
It is a great natural, chemical-free alternative to your store-bought baby products. Coconut oil is very popular worldwide for being a super oil with its antiviral, antibacterial, and anti-fungal properties. Buying this natural product will save you money and it is also good for your baby's skin. It is a natural, sweet-smelling moisturizer that can be used in many ways.
5 benefits of coconut oil that you and your baby will enjoy
1. It can be used as a nappy rash cream. If you wish to treat your baby's nappy rash naturally, then coconut oil is the perfect remedy.
Apply this oil to the affected area. There is no chance to make the rash worse because the product is all-natural and is considered as anti-fungal.
It will act as a barrier that will prevent further irritation, nourish the skin, and treat the irritated area.
2. It can be used as a baby lotion. It is the perfect natural moisturizer. A quick dab of coconut oil to dry areas of the skin will help it moisturize while keeping the skin away from further skin irritation.
3. It can be used as a baby wash. Instead of using chemicals to clean your baby, you can make coconut oil as a natural baby wash. This homemade baby wash is a great product to use for your baby's sensitive skin.
4. It can be used as a treatment to a cradle cap. All you have to do is to massage the oil into the scalp of your baby and leave it for about 20 minutes.
After 20 minutes, rinse the coconut oil off your baby's head and use a soft brush to comb your baby's hair to remove loose flakes. It is a great product that will loosen the cradle cap flakes and nourish the scalp of your baby at the same time.
5. It can be used as a baby massage oil. A massage is very important, especially for your baby. Baby massage strengthens the bond between the parent and the baby, and it can also relax the baby in time for bed.
To make your natural massage oil, mix the coconut oil and the olive oil, and add two drops of essential oil like lavender. Lavender is used to aiding in relaxation.
Are there any risks in using coconut oil for your baby?
It is an amazing natural product that is very beneficial for your baby. It is the most nourishing and safest oil that you can apply to your baby's skin. Coconut allergies are very rare to occur. It is nourishing and soothing that does not cause itching or irritation.
Discover the Benefits of Coconut Oil That's Good For Adult Skin  too
There are many benefits of coconut oil that's good for skin and helps when your skin is dry and itchy. If your skin is dry it could be a signup deficiency of Omega 3. Colder temperatures usually bring on problems of dry, itchy, and scaly skin. Many people develop eczema from their dry itchy skin. 
Here are some of the great benefits of coconut oil and how it is a natural remedy:
Moisturizer
Coconut oil can benefit you by being a natural moisturizer for your skin. It is used as a natural anti-aging moisturizer when you apply it topically. It helps to reduce the appearance of wrinkles and those fine lines. It helps in exfoliating the dead skin cells and makes your skin smoother.
Reduce Cholesterol for adult
There is saturated fat in coconut oil called lauric acid. Lauric acid helps to improve the good cholesterol in your blood, so it helps to lower your cholesterol levels. It also helps to restore your normal thyroid function and that in return help to lower your bad cholesterol.
Body and Face Moisturizer
You can use it by itself or add some essential oil to it. Whichever way you use coconut oil on your skin it will help in reducing wrinkles and fine lines. It keeps the connective tissues on your skin supple and strong and also helps with exfoliating the dry dead skin cells and makes your skin smooth again.
Bath Soak
Add the coconut oil to your bath to help with dry and itchy skin, you will want to scrub your tub afterward to help with the slippery oils on it. Just make sure that the water is warmer than 76'F because you might just have that oil turn into a solid form if you don't.
Lip Balm
Simply apply a small amount of the oil or use the oil for a base ingredient when making your own lip balm.
Body and Facial Scrubs
For the body – mix together equal parts of the oil and organize cane sugar into a jar. Apply the scrub onto your dry skin just before your shower or bath.
For face – mix together the oil with oatmeal or baking soda along with a dash of cinnamon, this creates a gentle facial scrub.
For Pregnant Women
Taking the oil internally while pregnant will help in providing your baby with the fats that are necessary for them and will also help in lessening your stretch marks.
After the baby is born you can use it on your baby to help with rashes and cradle cap. It can also be used on the nursing mother's nipples to help in the discomforts that come along, while you are nursing. Taking it internally while nursing like 3-4 teaspoons daily, will help in increasing your milk and nutrient supplies.
As you can read here coconut oil is good for the skin in many different ways are areas. It isn't just cheaper to purchase but completely natural for your health.
If you are looking for more beneficial ways to use coconut oil or other natural products to help with your skincare, click the post and read more:
The Miracle of Coconut Oil to your baby
Coconut oil is the Swiss Army Knife of food; it does everything. Even more amazingly, it's a wonder on the outside of the body, too.
Let me simply list many of the wondrous charms of this medium-chain saturated fat.
Inside the body, coconut oil:
• Revs up your metabolism, helping the thyroid and the waistline
• Fights infections
• Beats back viruses
• Improves all your cholesterol numbers (Although I hate to mention that since cholesterol doesn't cause heart disease and isn't really the ogre it's said to be. Oh, well.)
• Eases the work of the pancreas, good for pancreatitis and diabetes
• Works to control blood sugar and improve insulin secretion, great for diabetics
• Helps handle irritable bowel syndrome
• Makes it easier for your body to absorb nutrition
• Assists in preventing liver, kidney, and gall bladder disease
• Improves your bones' mineral absorption
• Fights the good fight against yeast and fungal infections
• And so on
Outside the body, coconut oil:
• Protects infections from airborne toxins
• Speeds healing in bruises
• Makes a fabulous moisturizer
• Improves the condition of your scalp. Massage it in, wait a while, then shampoo
• Kills cooties
• Defrizzes your hair. Rub just a dab between your palms and quickly slick it down your tresses
• Reduces joint and back pain. Just rub it in like a liniment
• Softens skin
• Reduces wrinkles
• Removes bacteria from your hands without harsh, toxic chemicals
• Fixes athlete's foot and other fungi
• Works well as a bath oil
• And so on
One doctor, Bruce Fife ND, has testimonials from people whose thyroids have been restored to good function through adding coconut oil to their diet.
Another doctor, Mary Newport MD, markedly improved her husband's Alzheimer's symptoms by adding coconut oil to his diet. It works through ketones, so it would probably do good things for people with MS, Lou Gehrig's, Huntington's, and both forms of diabetes.
Coconut oil and breast milk both contain a ton of lauric acid, a very good and nourishing thing. The adult equivalent of lauric acid that a nursing baby would get is 3.5 tablespoons a day.
While recommended amounts vary, two teaspoons seem to be a minimum. There is no upper limit, so experiment to find what works best for you.
To get two teaspoons of coconut oil a day:
• Put a teaspoon in your coffee twice a day
• Put two teaspoons in a bowl of oatmeal
• Use it in your cooking
• Add it to smoothies and protein drinks
• And so on
You'll find raw organic coconut oil recommended the most. My taste buds find that it makes everything taste like coconut, which is never my plan for scrambled eggs.
But if you like the taste of coconut, go for it. You can get raw organic coconut oil at health food stores. I keep raw coconut oil in the bathroom for my skin, nails, and hair.
For eating, I prefer non-hydrogenated, expeller-pressed (processed with low heat) coconut oil. It has the same benefits, but no significant taste. I get mine at the grocery store. I put it in just about everything.
And coconut oil also contains Vitamin K, the next vitamin rock star.
Coconut Oil for hair benefits
Using coconut oil as a hair conditioner is very popular among people living in the sub-continents of Indian.
In some Indian family recipes, curry leaves are mixed in with the oil to create a potent combination of hair strengthening properties.
The oil leaves your hair feeling silky yet strong. It's a great way to avoid knots in your baby's hair after a bath.
Giving your head a regular massage with coconut oil ensures that your scalp is free of dandruff, lice, and lice eggs. It promotes hair growth through essential proteins that are required for proper nourishment.
Skincare using coconut is wonderful for dry skin or anti-aging, such as reducing wrinkles. It can be used to massage the muscles and is known for its relaxing effects.
It can also help reduce the impact of skin related problems such as psoriasis, dermatitis, eczema, and other skin infections. It is no wonder why most natural products feature this particular oil as one of their base ingredients.
Coconut oil is very useful in healthy weight loss. It contains short and medium-chain fatty acids that support the loss of extra weight. It increases the metabolism by removing stress on the pancreases, which in turn helps them burn more energy and thus lose weight.
It is also very easy to digest and it helps in the healthy functioning of the thyroid and enzymes systems. That is why it's very rare to see an obese person in a population that consumes coconut in their daily diet.
Another use of this oil is dental care. Calcium is one of the most important elements present in teeth and since coconut oil facilitates the absorption of calcium in the body, it also promotes strong teeth and reduces the chances of tooth decay.
Coconut oil has so many wonderful healing properties and can be used in so many different ways. Try it in your cooking by using it as a substitute for vegetable oil. Be creative, and discover the many benefits of this amazing oil yourself!
The Bottom Line
Extra virgin coconut oil is a great moisturizer for moms as well. Rub a little into your tired hands and feet and feel the moisture absorb quickly and effectively into your skin. This is a truly rejuvenating treatment at the end of a long and active day!